Dungeon Souls
Dungeon Souls is provided via Steam key. For key redemption, a free Steam account is required.
About This Game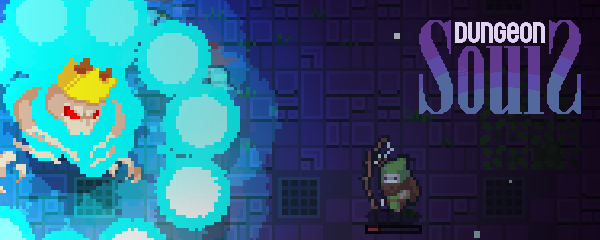 Dungeon Souls is an action-adventure roguelike dungeon crawler.

Each level is completely procedurally generated so every playthrough is guaranteed to have environment and challenges. Search and activate all the marks placed in each level to unlock the dungeon and hopefully escape. Scavenge various items and upgrades to counter the dungeon's dark forces. You must survive.

Some elements in Dungeon Souls were inspired by Nuclear Throne, Risk of Rain, Overture, BitVenture and Shoot First.

Connect with the Dungeon Souls team on Twitter and Facebook!

Harness the powerful abilities of SIX unique characters
Explore a plethora of different environments
Immerse yourself with deep character progression
Experiment with 50+ unique passive items
Battle hordes of dynamic enemies and challenging bosses

Multiplayer!
More items
More characters
More traps
More enemy types
More music
More levels
More AWESOME!