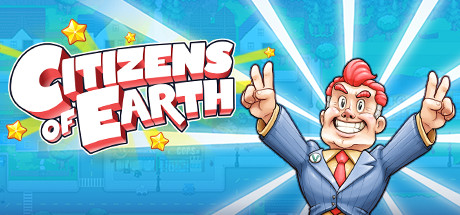 Citizens of Earth
Citizens of Earth is provided via Steam key. For key redemption, a free Steam account is required.
About This Game
Just because you've been elected as the Vice President of the World doesn't mean you have time to relax! Things are going mad around town, and only YOU have the charisma it takes to... delegate all the dirty work and convince your constituents to save the world in this retro-RPG!
Recruit everyone in sight -- 40 to be exact -- to join your party and fight against uncanny enemies like bees, hippies, fat pharmacists, angry toasters, and more!